Our medically developed weight loss protocol and smarter lifestyle choices education offers dieters what they really want…a structured program that can put an end to constant dieting.
I'm extremely proud of my results!
Two years ago I qualified as a teacher, this had been my Educational goal for four years . Last year, I was working at securing my Career Goal as Careers Counsellor, teaching at CIFEC and the Gov. Read more..
Personalized weight loss with a COACH and ketogenic WEIGHT LOSS SCIENCE
According to the National Institutes of Health, dieters regain almost all of their lost weight within 5 years after dieting. Without the knowledge of how your body gains weight, why it gains weight, and what foods are likely to increase your risk of weight gain… you may be unsuccessful in maintaining your goals.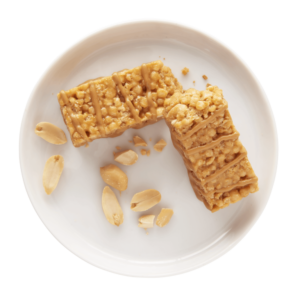 Thankfully there is a solution… Ideal Protein!
Pick up the phone and give us a call 770-712-9475, we'll help you discover your inner confidence as we train you to shed your excess pounds and teach you to stabilize and maintain a healthy weight!
All the POWER you need to lose weight exists inside you.
The Ideal Protein Protocol burns fat while supporting muscle and teaches dieters how to develop smarter eating habits and lifestyle choices so they can stabilize and maintain a healthy weight after completing phase 1: WEIGHT LOSS. Supporting muscle mass with high quality protein products is crucial as muscle is required to burn calories. If you lose muscle along with fat while dieting, a very common but often ignored consequence of many diet programs, you will have reduced your ability to burn adequate calories post-diet. Therefore, supporting muscle tissue, while burning fat is key to reducing the likelihood of you regaining your excess weight once dieting has ended. Additionally, phases 2 & 3 of the program concentrate on increasing your knowledge of smarter lifestyle choices and better eating habits so you are better able to maintain weight stabilization.
Anyone can lose weight… learning how to live at a stable weight after dieting should be your ultimate goal. Call today 770-712-9475and find out how your Ideal Protein Weight Loss coach can teach you how to make smarter lifestyle choices.
Lifetime Wellness Center of Newnan is Authorized to Use the Ideal Protein Weight Loss Protocol and Products. The testimonials on this website are those of the individual that is identified, you should not necessarily expect to receive these results. Typical results vary from person to person and individual to individual when the Ideal Protein Weight Loss Protocol is followed properly. You should consult your physician or other health care professional before starting this or any other diet program to determine if it is right for your needs.
26 Perry Street Newnan GA 30263 – Phone: 770-712-9475
Copyright © 2018 Ideal Protein All rights reserved.